About itsneerby!
itsneerby aims to provide an online resource detailing the past and current history of over 300 public greenspaces and parklands located in Scarborough - one of the most greenest borough of Toronto.
This online experience will be offered in 2 ways, an augmented reality experience that any park user can use (in development) as well as an online map* that is available for anyone to view from anywhere in the world.
*The online map is built off of an open-source project from 2018. OldTO was an open-source map tool created by Sidewalk Labs that provides block-by-block browsing of historic Toronto photographs. The tool mapped more than 30,000 historic city photographs from the City of Toronto Archives, which holds more than 1.7 million photographs dating back to 1856. You can read more about that tool here.
The goal is to help Torontonians discover something new about their street or city. OldTO, 'Retro Toronto'-like Facebook groups and other online communities have all provided their own ways to visualize the changes that have taken place on a given city block over time, we'd here to expand this approach to an east end area where 600,000+ call home - Scarborough.
For example, on the left is a current photo of 28 Morrish Road in Highland Creek, Scarborough. We can see a small field of mowed grass bordered by a low chain fence at the front and trees in the background. Hidden behind the trees is a park sign and a bench. Located to the right is a driveway that leads into the grass. We also see a road for car traffic, with and a notable lack of pedestrian and cycling infrastructure.
On the right is a photo from the same address circa 1979. We see the former Fire Hall No.2 building, with a paved driveway leading to 2 red garage doors where vehicles are visible through the glass windows. We also see a red tank/pump structure installed outside, with a few trees and a portion of another building in the surrounding background area.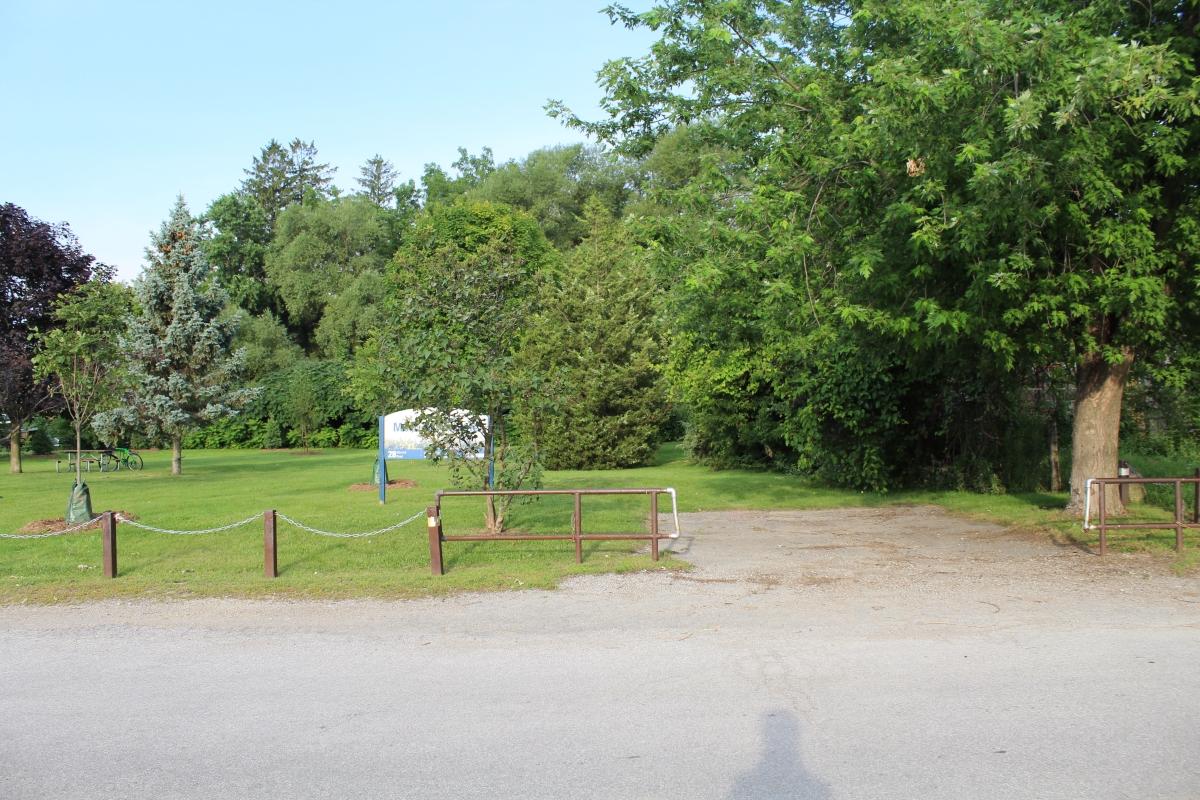 28 Morrish Road (Morrish Parkette) circa 2021
Photo Credit: Nithursan Elamuhilan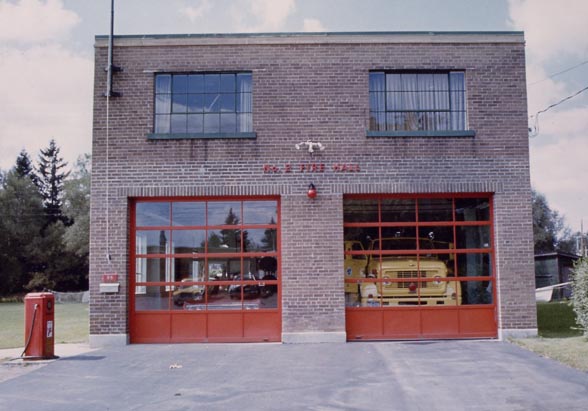 28 Morrish Road (Fire Hall #2) circa 1979
Photo Credit: Scarborough Retired Firefighters